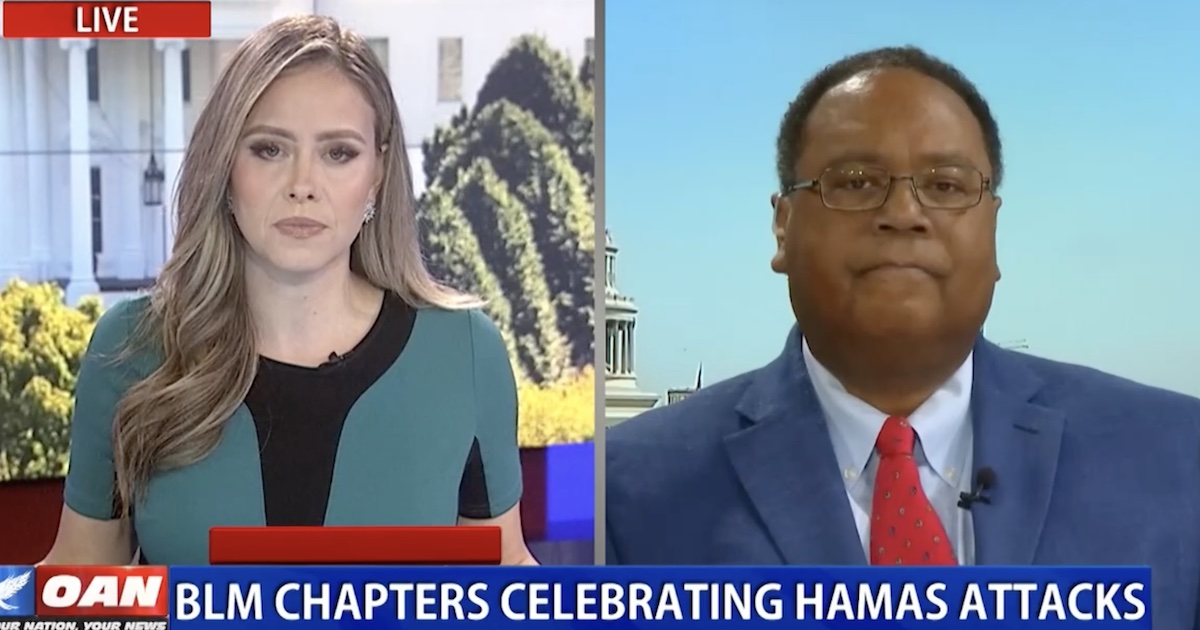 13 Oct 2023

Horace Cooper: BLM's Support of Hamas Terrorism Flows From its Own Reign of Terror in America

It should surprise no one that Black Lives Matter (BLM) chapters around the United States are rising up to support the Hamas terrorists.

On the One America News Network, Project 21 Chairman Horace Cooper told Stella Escobedo that BLM hates America as much as it hates Israel, and that the organization that claims to stand for black America certainly does NOT represent black Americans in its reprehensible statements and behavior.

Horace said:
The BLM movement is based on a lie. It is motivated by grifters, people who are seeking to trick decent, patriotic Americans into handing over willingly their resources.  BLM hates the American family. BLM hates America. BLM is antisemitic. It is a Marxist organization….

We've got to make sure that they are not being seen as somehow representative of black America or any Americans. Because that's not who black Americans are, and that's not who America is….

BLM groups are siding with terrorists — brutal, unbelievably hateful, inhuman people who butcher children, destroy lives and would if possible… do the same thing here in America.

The lie that they tell about Israel is not much different than the lie that they're telling about America. The truth is: Where they have gotten their way in America on crime control, black Americans and inner-city residents have paid the price.

Before this brutal attack, Americans woke up almost everyday to see attacks on their own communities, groups running in and stealing thousands of goods, assaults on their fellow man.  In Washington, D.C., where I am now, a congressman was recently attacked.

This all flows from the lie of BLM. They do not want criminal accountability. They do not want terrorist accountability. They want the overthrow. That's not good for America, and that's not good for black America.  I declare: I will not let them do this in the name of blacks….

In a lot of ways, BLM's grassroots groups are a lot like Antifa. They hate America. They hate freedom. They hate self-government.

And, importantly, if you look at what they've managed to do to black America, it is harder to own a home thanks to what they've done in our communities. It is harder to operate a business thanks to what they've done. If you look at how disproportionately crime is harming blacks, it's pretty obvious: BLM doesn't like black Americans.
Watch Horace's entire appearance below. More Project 21 commentary on this topic can be found here.