08 Jan 2019

Sharpton's "Sheer Stupidity" on Criminal Justice Reform

Al Sharpton wants to deny rapper Travis Scott a high-profile appearance at the Super Bowl LIII halftime show next month. Sharpton claims Scott is "violating" the cause of Colin Kaepernick and criminal justice reformers.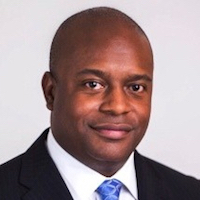 Project 21 member Adrian Norman, in a recent commentary published by the Epoch Times, called this "sheer stupidity." Adrian wrote that Sharpton and others "missed the bus entirely" by refusing to participate in the creation and passage of the "First Step Act" criminal justice reform bill that President Donald Trump signed last December.
Referring to Sharpton and Kaepernick, Adrian asked: "How is it that two of the loudest voices on this wedge issue were conspicuously uninvolved in efforts to address one of their key issues?"
Scott will join Maroon 5 in Atlanta for the halftime performance at the NFL's championship game.  Several performers turned down the offer to play Super Bowl LIII in solidarity with Kaepernick. What exactly that entails is not quite clear.
Sharpton has sought to bully Scott, telling TMZ: "I think anyone that goes into the halftime show is in effect directly violating those that want to raise the question that the NFL should come to terms with what they have done and continue to do to Colin Kaepernick and those that protest on criminal justice issues."
Adrian wrote:
The sheer stupidity of Sharpton's sentiments can't be overstated, particularly since he–as well as athletes protesting for criminal justice reform—missed the bus entirely on the largest piece of legislation in recent history to enact changes in the criminal justice system.
Instead, Sharpton said the President has "declared war" on minorities – even suggesting the White House is ignoring criminal justice reform.
Project 21 did not completely agree with the First Step Act, and spoke out against the rollback of mandatory minimums as something that could actually hurt some minority communities. But the black leadership network has spoken with White House staff about other means of reforming the justice system and improving police-community relations. Project 21's "Blueprint for a Better Deal for Black America" has 18 recommendations that include getting police out of regulatory enforcement; reforming onerous fines, fees and asset forfeiture; special police training to handle people with conditions such as Alzheimer's and autism and increased use of police body cameras.
There was no such productive outreach on the part of Sharpton or Kaepernick. Adrian added:
[T]hey don't really care about criminal justice, only the attention it brings. They have significant money, notoriety, and political access. Yet, after years of calling America racist, when they had a chance to help enact real change, they simply chose to ride the bench. And if they declined the opportunity to participate in reform that they've championed, they should be prepared to be seen through a lens of incredulity.
As for Kaepernick, his protest helped him land a lucrative promotional deal with Nike that is "unique because he isn't actually playing." Yet Adrian doesn't see history looking favorably upon him, writing:
Kaepernick's lack of action and whining about criminal justice reform has become his legacy, even though he did so unwittingly. And that he was nowhere to be found during the creation and passage of this bill renders his "movement" null and void– it now has zero credibility.
To read Adrian's Epoch Times commentary – "Taking a Knee on Criminal Justice Reform" – in its entirety, click here.