04 Apr 2019

Conservatives Push Back Against the Southern Poverty Law Center's Leftist Agenda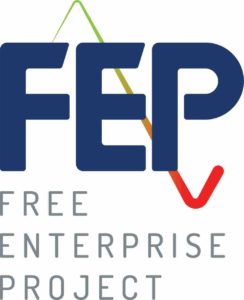 A coalition of over 30 conservative and faith-based leaders has signed a letter to the CEOs of some of the biggest technology-related companies, asking them to "drop any and all ties" to the Southern Poverty Law Center (SLPC).
Among the signers was Justin Danhof, Esq., the National Center's general counsel and director of the Free Enterprise Project (FEP).
Over the years, FEP has been active in taking corporate America to task for its support of the SPLC. Some companies have not only provided financial support to the SPLC but have also allowed the group to dictate their affiliations, despite the SPLC's dubious reputation.
While the SPLC's left-wing politics have long made its judgment suspect, new allegations about an environment of racism and sexism permeating SPLC headquarters led to the recent ouster of founder Morris Dees, President Richard Cohen and others.
That makes this letter to the CEOs so important right now. In the letter – sent to Facebook, Twitter, Amazon and Google – Danhof and the others point out:
For years, the Southern Poverty Law Center (SPLC) has branded itself the ultimate arbiter of what constitutes hate in America. You, along with the liberal media, have played a part in elevating them into this role…

However, it is now clear that the SPLC has proven to be a hate-filled, anti-Christian, anti-conservative organization and nothing more than a weapon of the radical Left, whose goal is to bully people into compliance with their ideology. Fail to comply with their demands, and you will be labeled as a hate group or an extremist.

The recent news regarding the termination of co-founder Morris Dees and resignation of president Richard Cohen are but the latest episodes that call into question SPLC's status. There is simply no longer any defensible rationale left for an organization to use them as a point of reference or in any advisory capacity. We are writing today to demand you drop any and all affiliation with the SPLC. Moreover, you should restore your own credibility by making a public statement disavowing the SPLC and affirmatively stating that you do not have a formal or informal relationship with them.
Citing the new race and gender problems facing the SPLC, the letter additionally notes:
When combined with SPLC's clearly demonstrated anti-Christian and anti-conservative bias, it is time for reputable organizations to cut all ties with SPLC, and denounce them as nothing more than a politically motivated tool of the Left.

While you were previously unwilling to cut ties with SPLC for targeting its political enemies with hate-filled and biased allegations, are you going to continue to work with an organization which reportedly allowed outrageous discrimination to occur for years as well? By maintaining the SPLC in an advisory capacity Facebook is embracing SPLC's hate-filled agenda.
Organizations joining the National Center on the letter include the American Legislative Exchange Council, Catholic League for Religious and Civil Rights, Conservative Partnership Institute, Family Research Council and Young America's Foundation. The Media Research Center led the effort in circulating the letter.
As the nation's most active conservative shareholder activist organization, FEP has brought up the problem of the SPLC's political influence in the business world for years:
In 2014, FEP received a pledge from Groupon that it would be "content neutral" and not allow politics to dictate its deals. But Amazon CEO Jeff Bezos (who received the new letter) refused to make a similar commitment when confronted by FEP's request, which specifically cited the SPLC.
In a 2018 shareholder proposal, FEP criticized JPMorgan Chase for making a $500,000 donation to the SPLC. Danhof then followed up by criticizing JPMorgan CEO Jamie Dimon about this donation at the company's annual shareholder meeting, after which JP Morgan stopped donating to the SPLC.
This year, FEP encouraged an Apple shareholder to air concern about the company's $1 million donation to the SPLC. The individual did so in support of FEP's shareholder proposal promoting ideological diversity within the company's board of directors. Of course, a board with even one conservative would never allow a company to donate even a single dollar to the SPLC.
FEP also recently signed a letter to Attorney General William Barr that asked for an investigation of Facebook, Google and Twitter for possible censorship of conservative voices on their platforms, noting that they "all have a significant liberal agenda hardwired into their platforms."
Additionally, a full-page open letter appeared in the April 4 edition of the Montgomery Advertiser, the newspaper serving the SPLC's headquarters. The letter called for SPLC donors to suspend further support until there is a "truly independent public ombudsman to investigate financial and employment improprieties." It also called for an end to the SPLC's "hate map" – which it called a "cynical fundraising tool… sowing the divisions it claims to cure."
Brian Glicklich, the letter's author and executive director of Citizens for Corporate Accountability, noted that:
[Y]ou publish "hate map" lists that mix truly violent and hateful organizations with those guilty of no more then seeing the world differently than you. You demand that financial and tech giants stop doing business with all those on your list or face your wrath. And all too often, these public corporations do your bidding.
Glicklich added that: "It's time for SPLC to become accountable to your own staff and the donor public."